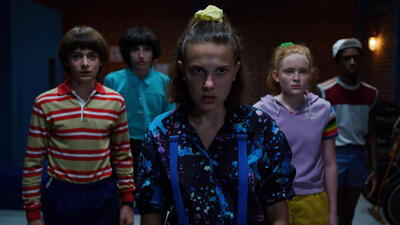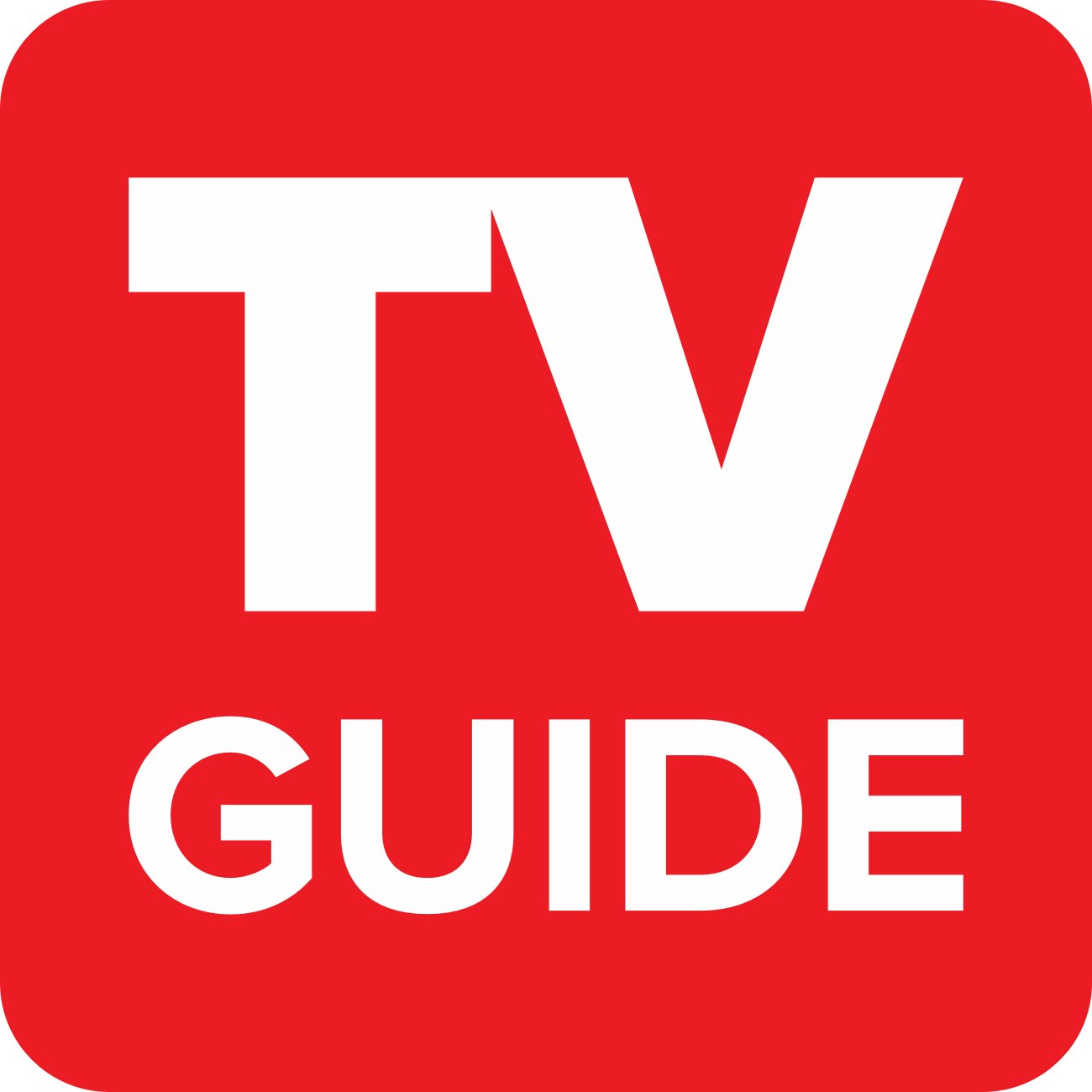 What should I watch next? It's a question that just keeps getting asked, despite — or maybe because of — how many new television shows are constantly being released. With so many options, shouldn't it be easy to find something to watch? Sure, you can scroll through Netflix's home page for hours, but what should be a few minutes of searching often turns into hours of frustration. The best way to find something new to watch is to find a show that's similar to one you already like. It's scientifically proven! Well, it should be.
Below, you will find an alphabetized list of all of our current recommendations based on shows you already love. If you don't see a show you like, check back soon, as we're updating our catalog regularly. And if there's a show you're interested in and would like us to cover and recommend similar shows for, please let us know!
---
Shows to Watch If You Like The 100
It's still hard to believe The 100 is actually over, even after that insane series finale episode. If the end of The CW's epic sci-fi series about teens starting society over left you wondering what to do with yourself now that you've said goodbye to Bellamy (Bob Morley), Clarke (Eliza Taylor), and the gang, we've got more dystopian, apocalyptic, teen-centric series to watch.
Shows to Watch If You Like Alone
History's reality competition Alone drops rugged survivalists into remote wilderness all over the world and challenges them to stay alive. If this sounds like fun to you, here are some similar shows that range from harsh competitions featuring amateurs to educational survival shows hosted by trained professionals.
Shows to Watch If You Like Avatar: The Last Airbender
Avatar: The Last Airbender is an animated adventure series following Aang (Zach Tyler Eisen), a 12-year-old boy who teams up with his friends to end an oppressive regime using his unique ability to "bend" all four elements: water, fire, earth, and air. After you finish the series, check out these other shows about super-powered teens, embarking on magical quests, and growing up in a weird, scary world.
Shows to Watch If You Like The Big Bang Theory
The Big Bang Theory, the CBS sitcom about a group of nerdy friends who know everything about science and geek culture but are clueless about love, was the biggest comedy on TV for many years until it ended in 2019. This list has comedies and light dramas with a will they/won't they like the one between Leonard (Johnny Galecki) and Penny (Kaley Cuoco), a charismatic oddball breakout character like Sheldon (Jim Parsons), an appreciation for the scientific, or some combination of them all.
Shows to Watch If You Like Billions
Billions fans can fill the Giamatti-sized hole in their hearts with some of these other great, Billions-esque shows. Whether it's a one percent of the one percent New York City setting, twisty legal and financial dealmaking and double-crossing, or flavorful dialogue, these shows are all a little bit Billions.
Shows and Movies to Watch If You Like Project Power
Project Power is a Netflix action movie about a drug that gives people superpowers for five minutes at a time. Our list of recommendations features superhero movies that aren't based on existing characters, superhero shows set in New Orleans, and another Jamie Foxx action movie for good measure.
Shows to Watch If You Like Psych
Psych, USA's comedy about a fake psychic detective and his best friend and somewhat reluctant partner in crime, ran for eight seasons and now has two feature-length films under its belt. Our list of recommendations features shows that are full of the same camaraderie between best friends, plenty of eccentric murders, and more of USA's Blue Skies.
Shows to Watch If You Like Schitt's Creek
If you're missing the people of Schitt's Creek, there are plenty of other series out there that will remind you of the best of the Rose family and the kooky town they came to love. Whether you're looking for another sitcom about a chaotic family, one with three-dimensional LGBTQ+ characters, or just something that serves up smart, fast-paced comedy, this list has the show for you.
Shows to Watch If You Like Sons of Anarchy
FX's biker drama Sons of Anarchy followed the violent exploits and complicated internal politics of the Sons of Anarchy Motorcycle Club. Our list of recommendations features more macho soaps about the bonds of brotherhood, dramas exploring power dynamics and criminal organizations, and/or shows with heart-pumping action.
Shows to Watch If You Like Stranger Things
Watching Netflix's sci-fi adventure series Stranger Things feels like watching a movie from the '80s. Our list of recommendations includes shows that have pieces of what makes Stranger Things so special, like parallel dimensions or a tight band of charismatic kids or '80s nostalgia. There are also classic shows that influenced Stranger Things.
Shows to Watch If You Like Suits
Suits, USA Network's long-running legal drama, follows Harvey Specter (Gabriel Macht), an arrogant but charming lawyer, and his fraudulent but brilliant protégé Mike Ross (Patrick J. Adams). Our list of recommendations features other memorable USA shows, even more excellent legal dramas, and programs that include central bromances.
Shows to Watch If You Like Supernatural
Supernatural said goodbye after 15 seasons of our favorite brothers Sam (Jared Padalecki) and Dean (Jensen Ackles) Winchester slaying demons to classic rock tunes. Yes, a Supernatural rewatch is definitely in order for everyone, but what else can you watch now that Baby is parked in the garage for good? We've come up with a list of shows that all Supernatural fans should watch next. Most deal with the supernatural, some feature sibling bonds, and others feature investigators trying to explain what nothing else can.
Shows to Watch If You Like Sweet Magnolias
Sweet Magnolias, Netflix's new romantic soap starring Joanna Garcia Swisher as a soon-to-be-divorced mother of three who finds a chance to start over with a hunky former Major Leaguer in South Carolina, is a swoon-worthy story laced with small town charm. Our list of recommendations features other series with sweeping romances, shows with quaint small town atmosphere, and dramas that explore second chances at love.
Shows to Watch If You Like This Is Us
TV Guide has compiled a list of shows that can be just as cathartic and emotional as This Is Us, whether you're also looking to process some grief, relate to complicated family dynamics, or get gut-punched by time tricks you didn't know were happening. Some of these choices may be shows that you've heard of and we'll explain why they make a great complement to This Is Us, but we also hope you discover some new emotional gems that you can fall in love with.
Shows to Watch If You Like The Umbrella Academy
Based on the graphic novel series by Gerard Way, The Umbrella Academy follows seven orphans who were adopted by an eccentric billionaire to form a superhero team, only to separate for years and learn that their adoptive father has passed away and an apocalypse is imminent. Did I mention that one of the heroes is half-ape, another is a time-traveler, and another is a ghost? The Umbrella Academy is weird, y'all. Here are more superhero team-up and stop-the-apocalypse shows.
Shows to Watch If You Like Vikings
We can't get enough of History's epic historical drama about badass dudes with funny haircuts fighting their enemies and each other for power. If you're here for more history or just here to see someone get their head cut off, you'll find what you need in these shows that are similar to Vikings.
Shows to Watch If You Like Virgin River
Netflix's Virgin River follows a nurse practitioner who moves to a remote Northern California town to start over and heal from a series of traumatic heartbreaks. Our list of recommendations features more heartwarming romances, emotional family dramas, and shows about starting over in small towns.
Shows to Watch If You Like The Walking Dead
The Walking Dead will shuffle back onto AMC later this year to finish its tenth season. But if you're looking for more shows to watch in the meantime, our list of recommendations includes other zombie shows, other post-apocalyptic shows, other horror shows with a strong dramatic bent, and other shows made by people who also make The Walking Dead.
Shows to Watch If You Like Warrior Nun
Netflix's Warrior Nun is a comic book-based series that follows Ava (Alba Baptista), a young woman who is given a second chance at life when an angel's halo embedded in her back revives her from the dead and she becomes part of an elite and secret order of nuns tasked with tracking down and killing demons on Earth. Once you finish the first season, check out these other supernatural shows that feature chosen ones, equally wild premises, and unconventional heroines.
Shows to Watch If You Like Wynonna Earp
Wynonna Earp is the best show about a wisecracking demon-slayer who just so happens to be the great-great-granddaughter of legendary gunslinger Wyatt Earp. Our list of similar shows also include fierce heroines, have plenty of humor, and one even has an exceptionally good-looking gunslinger.
Shows to Watch If You Like The X-Files
Whether you watch The X-Files for the horror, the romance, the government conspiracies, or the reminder that the world is fundamentally chaotic and unknowable, our list of shows like the Fox classic has something for every kind of fan. Here are the shows you should check out next.
Shows to Watch If You Like Yellowstone
Yellowstone is Paramount Network's neo-Western soap about the Dutton family, the owners of America's largest ranch who are constantly fighting with outside wannabe usurpers and among themselves. This list of similar shows features some dysfunctional family dramas, a contemporary Western, an engrossing crime thriller, and a macho soap.
Looking for more recommendations of what to watch next? We have a ton of them!
Originally from http://www.tvguide.com/news/best-shows-to-watch-tv-recommendations-based-on-shows-you-love/?rss=breakingnews